Exciting things are happening here!
Manufacturing Happiness Class is evolving into a workshop.
Grab your coupon and we'll let you know when the workshop dates are set.
What is Manufacturing HappinessTM? How Does It Work?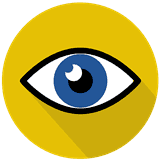 Manufacturing HappinessTM Class takes us beyond the question "how to find happiness in life" and moves us into a place of empowerment where we have control over how much happiness we experience.
The Manufacturing HappinessTM class is a 60-minute weekly class designed to help you determine what makes you happy . . . and how to create that state of being consistently and even "on demand." Participants will blueprint their happiness program and design a life that is full and fulfilling.
The class is available LIVE at the Delta Discovery Center in our beautiful Tree Room and is also simulcast using a secure link. Anyone with an internet connection can join . . . regardless of geography. Set aside uninterrupted time even if you're attending the class online.
Whether you are attending the class live or on the simulcast, you'll be able to ask your questions. Register in advance to gain access to resources that will be referred to in class.
Delta Discovery Center Insider Members will also have access to the replays. So, you're never left out! (If you're not a member, you can learn more about the benefits by clicking here.)
What are the Benefits of the Manufacturing HappinessTM Class?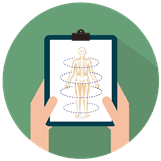 At the beginning of the series, there will be a "Foundations" class that will focus on the fundamentals of what it takes to Manufacture Happiness. We'll also discuss what makes happiness so elusive and examine some ways that have been proven to translate into happiness for just about everyone.
The other classes will focus on components of a Happiness Blueprint, for example, what happiness looks like, how happiness affects your health, and how happiness affects your brain – are just a few of the points we will discuss throughout the course. We'll support you as you create your own unique Happiness Blueprint. We'll even provide some accountability and support as you implement your plan!
The dictionary defines happiness as "enjoying or characterized by well-being and contentment." If somebody asks you, "Are you happy?" Or, "What makes you happy?" can you answer that question?
Most people, when answering honestly, will admit that they're not sure what makes them happy. And, some may have even given up on happiness … thinking it is an unrealistic expectation. It's understandable since we've been conditioned to believe that someone we're in a relationship with can make us happy.
You are guaranteed to learn some things about yourself and what makes you happy.
What Can I Expect from a Manufacturing HappinessTM Class?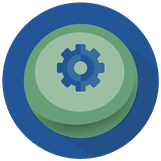 You will come out of the course with a plan (Happiness Blueprint) to Manufacture your own Happiness each day, week, month, year … and forever and ever. You will have the tools you need to confidently walk through life feeling empowered and knowing there is much of life that you do have control over.
Manufacturing HappinessTM History and Facts:
Our belief system tells us that happiness can only come from outside conditions; the best new car, the best vacation, the best house in the best neighborhood. True happiness is a byproduct of how we decide to handle situations or people that trigger unhappiness. Happiness affects your health in ways that can only be measured by you. Do you feel better when you're doing something you love or are you just going through the motions? Science has proven with fMRI technology that happiness affects the brain. Knowing that you can actually train your brain to be happier and less sad is groundbreaking for people who may have previously thought there was no hope.
Is There Any Reason I Shouldn't Participate in a Manufacturing HappinessTM Class?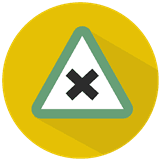 If you are "attached" to being miserable or aren't willing to take responsibility for your own happiness, you may want to consider individual coaching or counseling before you sign up for the class.
Schedule a class by clicking here.